this post is on behalf of all my Design colleagues... i'll explain.
we had to pair up and work on a PowerPoint presentation about different art forms. the presentations are going to run throughout the term (mine and Kat's is on Monday), but we all had to submit the slides and notes on Friday. HA! it was slightly nuts.
in honour of the blood, sweat and tears (okay, okay, i don't know about blood but definitely the other two) that went into the making of those darn slides, and because at least half of my class keeps teasing me for being a cat lady, let's have a caturday dedicated to cats drawn/painted/created in the multiple styles which we were made to focus on :D
so... how about kickin' it off with some
ARTS AND CRAFTS!
ah. hmmm. turns out Google Images doesn't associate the arts & crafts movement with cats in the slightest. i don't blame it - i didn't even know the movement existed before we had to do these presentations. crazy!
now, technically, Kat's and my movement (yes - my partner's name is Kat. perfect, right?) should come next. but since i want to leave it for last, i'll move onto the next movement, which is...
hahaha - how legit is this guy? :D Bron and Jess, this one's for you!
next comes...
awww... cute little one :) this one's for Amber and Amy D... and since this is also apparently Constructivist art, i'll chuck it in too... ha ;)
moving along to...
Kiera and Madien, unlike the kitty in your presentation, this one isn't cut in half ;) ...well, not really...
this was also funny:
now how about some good ol'...
i'm not gonna lie, Amy E and Lucy, this is pretty terrifying. so i'm gonna move on now! :)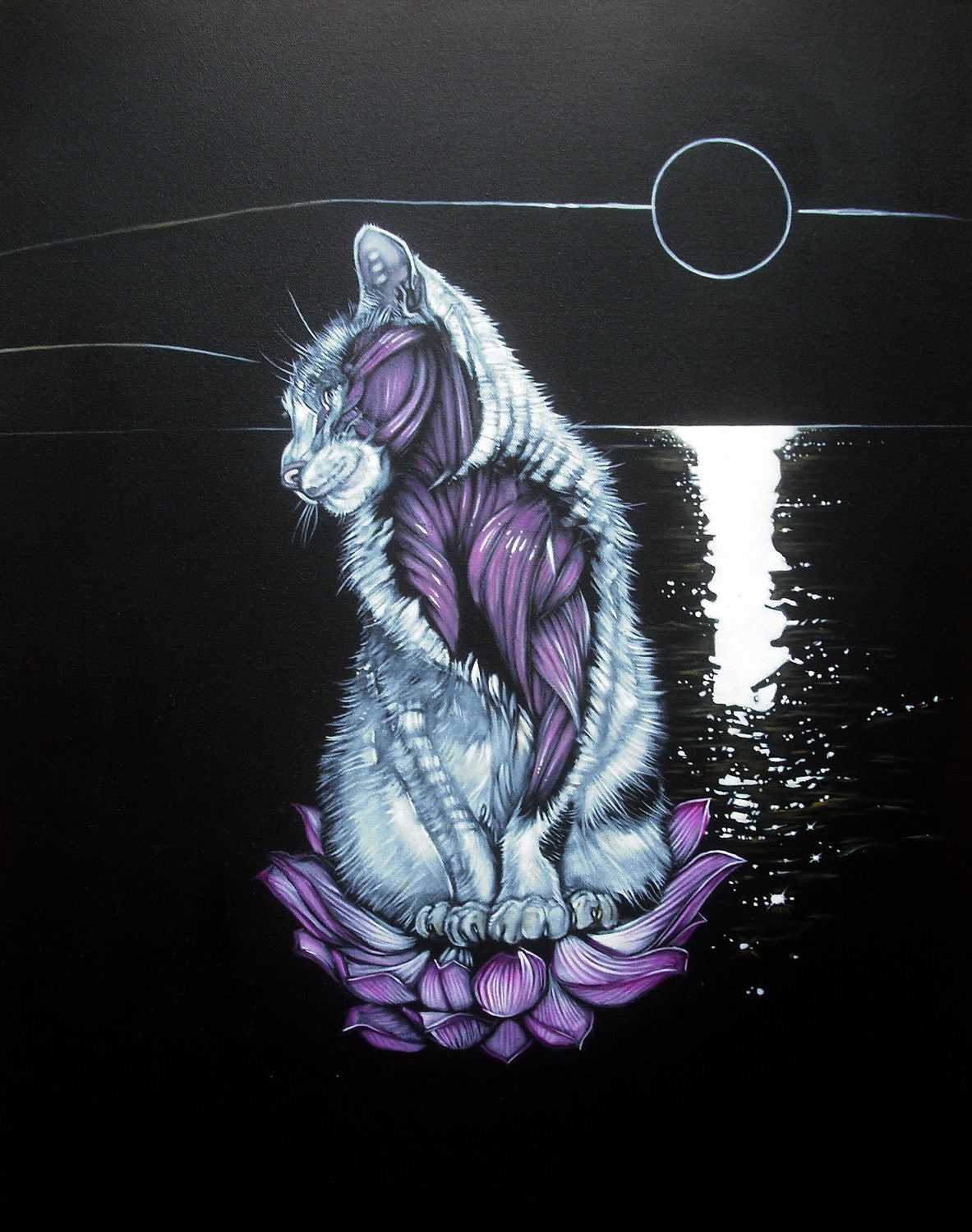 ...ok, also kinda/very weird! nice choice, Cory and Dan ;)
POP ART!
coolest cats EVER. hope you approve, Nina and Cav! :D
aaaaah baby kitten! (as a side note, my friend Ali got a KITTEN today! named Stevie Nix! i have only seen a photo of her, but boy, oh boy, is she gorgeous!)
and finally, Kat's and my movement...
ART NOUVEAU!
aaaah! i love our movement :) (although check back with me after Monday - i might hate it after our presentation ;) )
happy caturday, folks - now it's time for me to get my sleep on!