aha! today is the anniversary of the birth of the AMAZING Ali :D talk about something to celebrate!
so, in honour of my favourite Alison Jean, you get to see photos of her darling new kitten, Mr Catsby! (formerly known as Stevie Nix... when we thought he was a girl >.< )
here he is, sleeping against my foot the other day... yep.
...and then giving a little pose for the camera...
and then giving his friend Mr Panda a cuddle.
HOLY SMOKES OF CUTENESS, right?!
and since Ali loves pandas, i thought i'd track down another few photos of cat-panda combinations...
the more i look at this photo the more positive i am that it's been manipulated. but it's a lot cuter than all the other cat-pandas i saw >.<
and look: Catsby isn't the only kitty who has a panda friend :D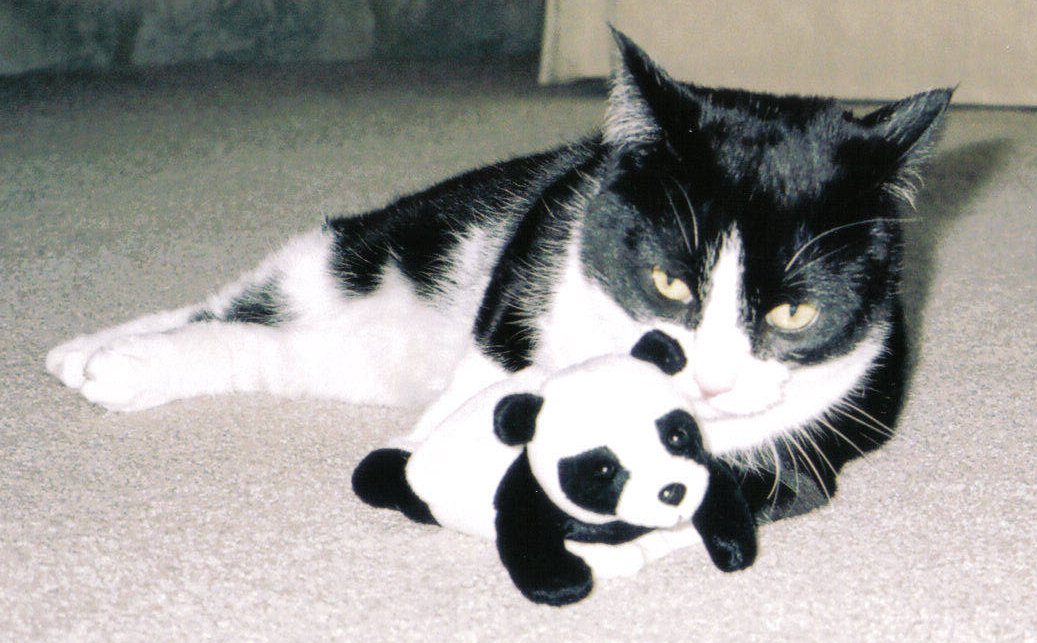 HAPPY BIRTHDAY, my sweet friend! i hope you have an incredibly special day today :) i love you more than EXTAAAAANSHAAAAAANS!
(and why is our only photo together with the rest of the comm? ha...)