get excited...
my birthday was on Friday last week, and i had the funnest day. i took a ton of photos... and so i'm splitting my birthday up into several posts, so as not to completely overwhelm you with the obscene amount of pictures goin' down.
this post is gonna revolve around my presents. because we all know half the fun of a birthday is the presents you get. okay with you? cool.
every year, whenever it's someone's birthday in our family, we wake up super-early (i'm talking about 5AM here, folks) and gather in my parents' room - more specifically, we pile onto their bed - to sing "Happy Birthday" in a merry fashion and then...
OPEN PRESENTS! *cue evil laughter*
this year, my family had the funnest idea. they bought a big, beautiful box and filled it with 17 gifts of assorted value and size. with the box itself counted as one of the gifts, they ended up getting me 18 awesome presents! i loved it :) so, without further ado, here they are: my birthday gifts!
by the way, how gorgeous is the box they picked out for me? i love it!
just three words: om nom nom.
this gift cracked me up... but they're extremely useful, especially when you're as uncoordinated as i am ;)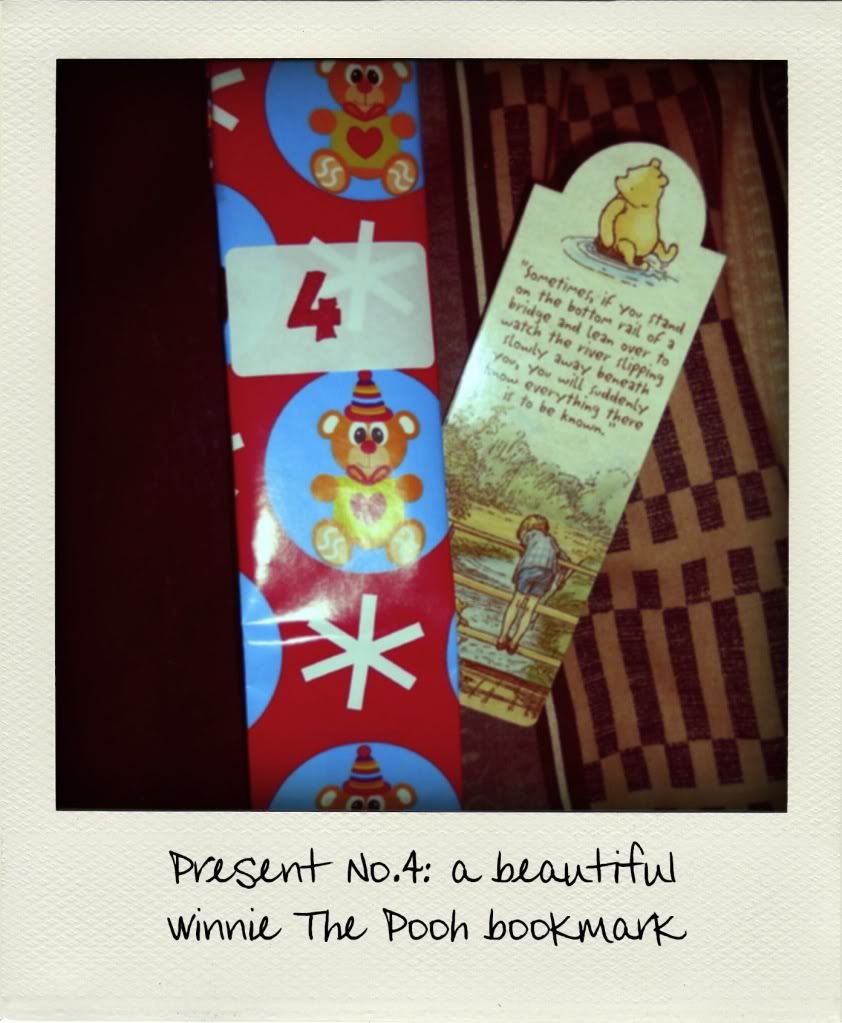 it reads: "Sometimes, if you stand on the bottom rail of a bridge and lean over to watch the river slipping slowly away beneath you, you will suddenly know everything there is to be known."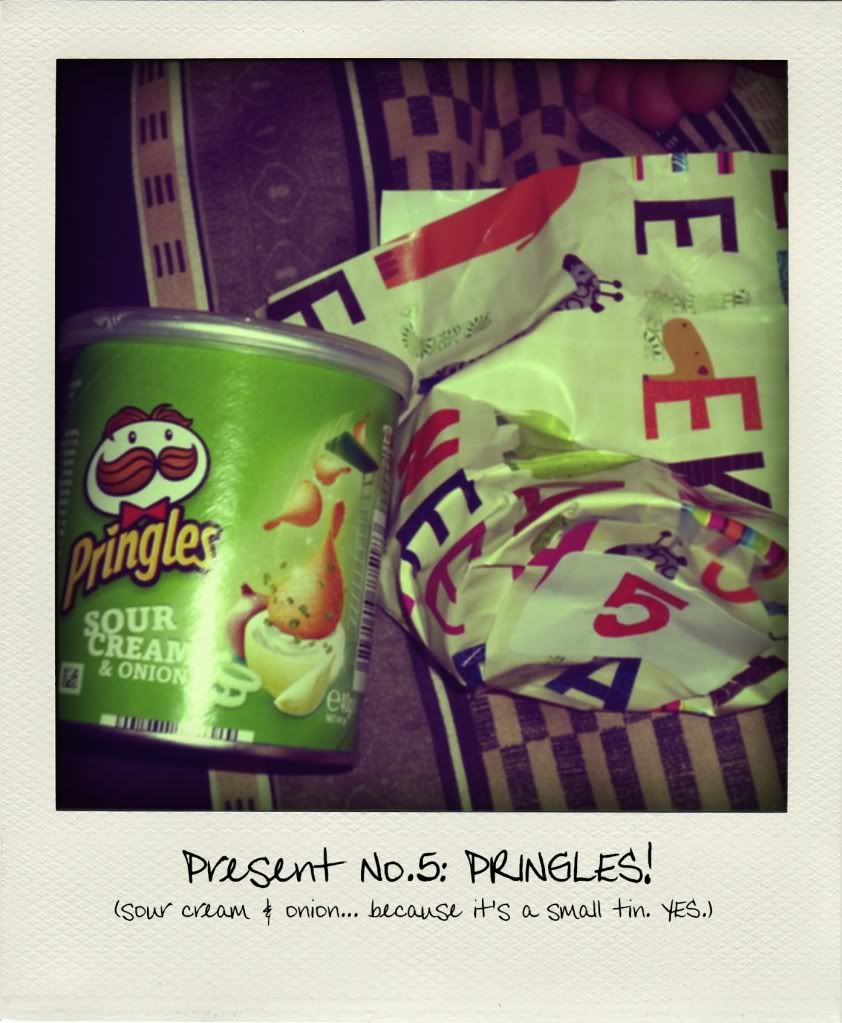 who gets this cultural reference? i'll give you a clue... it involves Topher Grace :)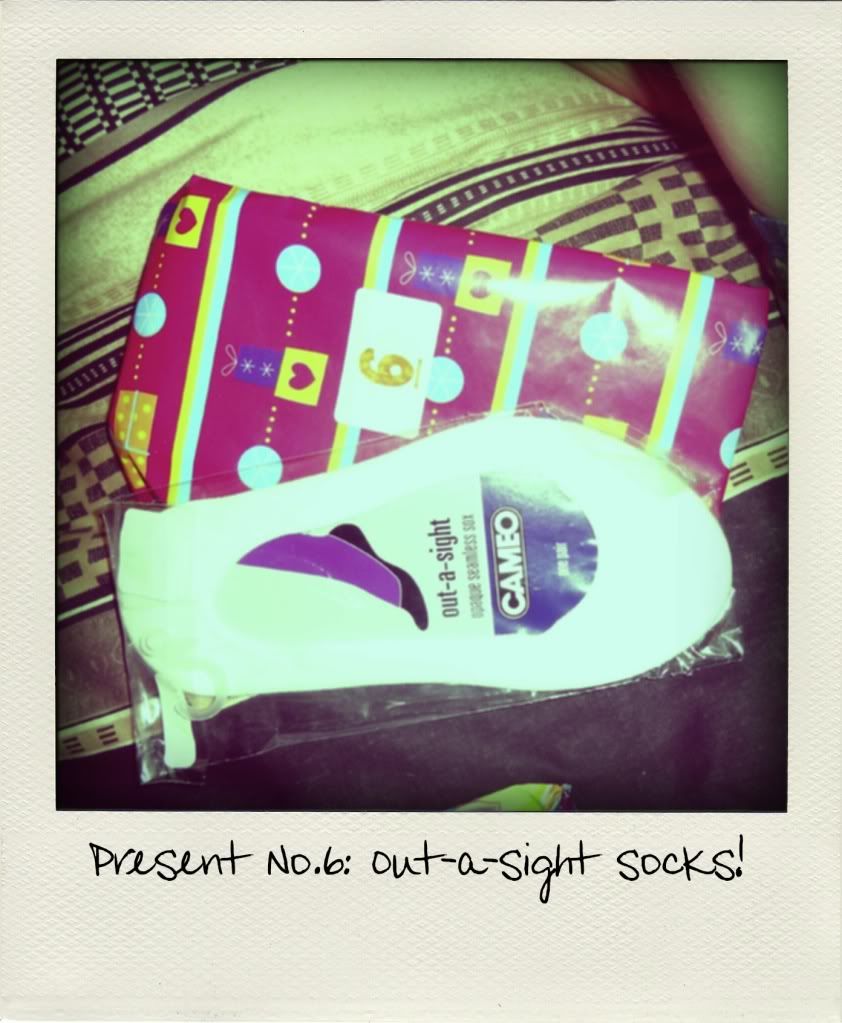 the single most useful things on the planet when you want to wear sneakers "without" socks. they're so sneaky!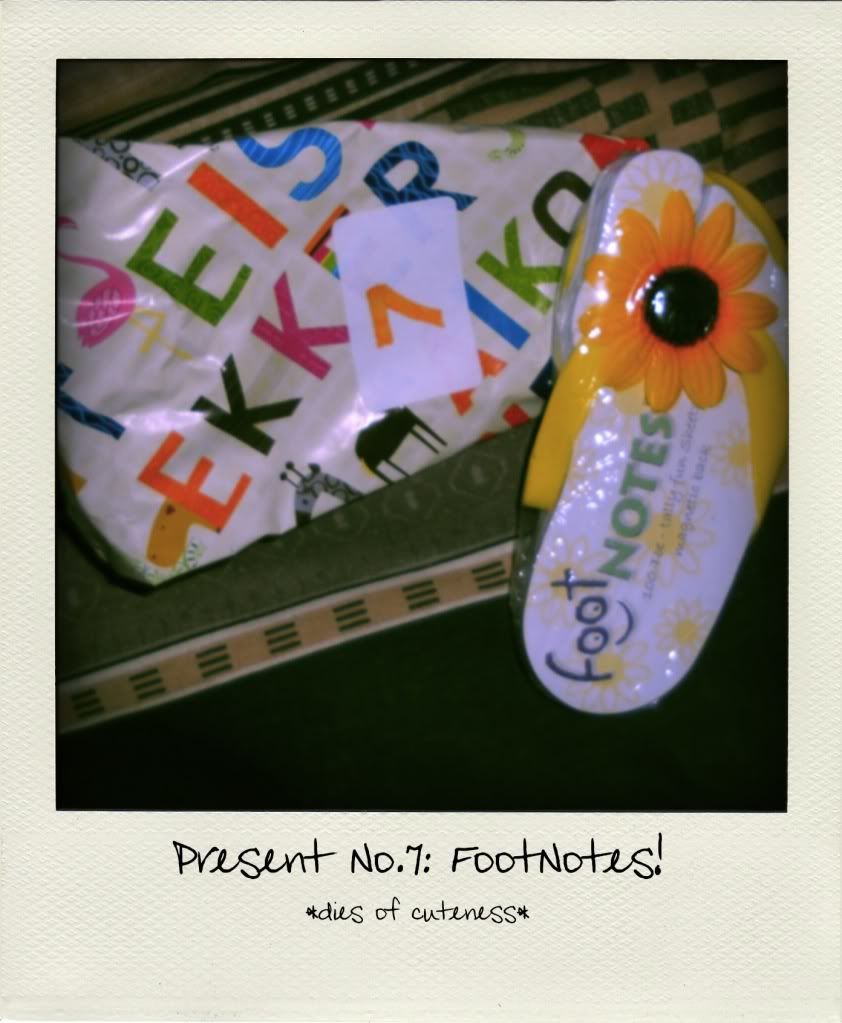 the pun is so appreciated. i can't wait to give someone a FootNote! who wants one?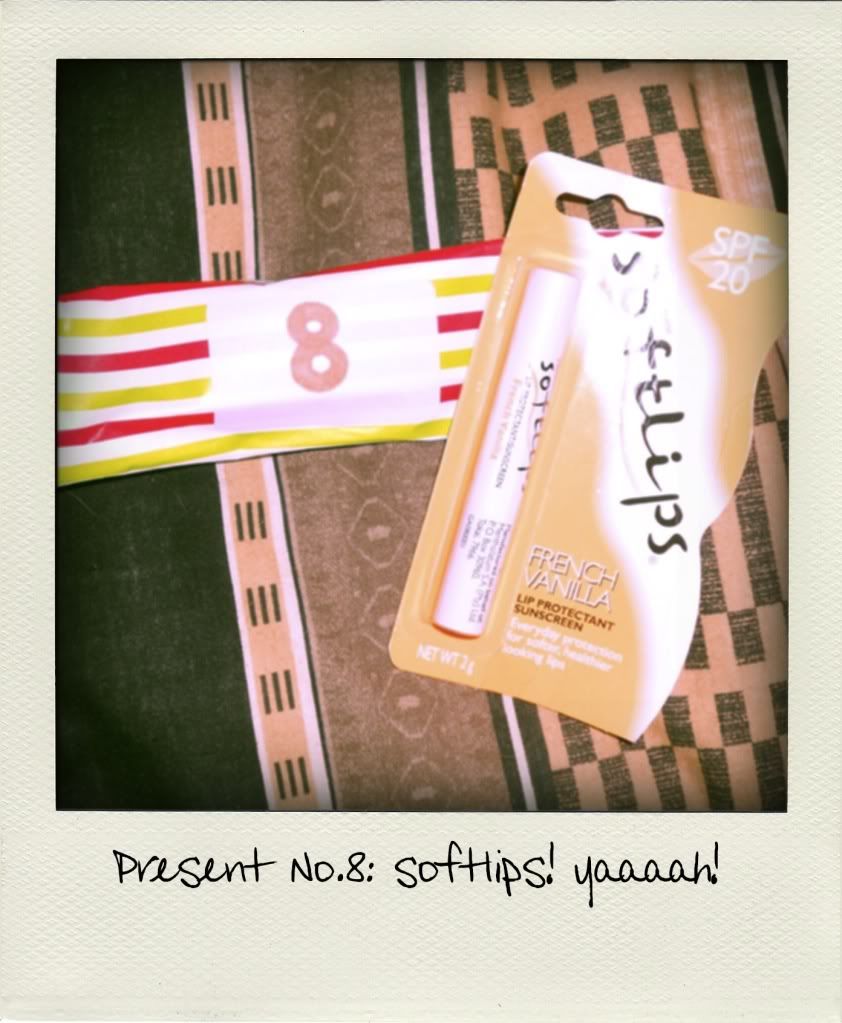 yeah, i'm only a little obsessed with Softlips. i can't get my favourite favourite Softlips in SA - the pomegranate one - but i love ALL their "flavours" - tasty and good for lips, too :)
i should explain... i don't want to cut up the magazine cause i hate it. it's a decentish magazine... not my favourite, but it'll do. but i LOVE cutting up magazines! i cut out cute pictures and fun fonts and use them when i write letters or make collages. so fun and relaxing! (yeah, i'm weird... i know.)
oh, hi there, loveliness. it's a wonder i don't eat you, you smell so good. and you make me smell good. and you make me feel good. wow.
E.L. Konigsburg rocks. she writes such cool literature for young people! and i know that now that i've "come of age" (psssh, whatever) i should be reading more high-minded stuff... but i say "phooey" to that. and return to my Young Adult Lit :)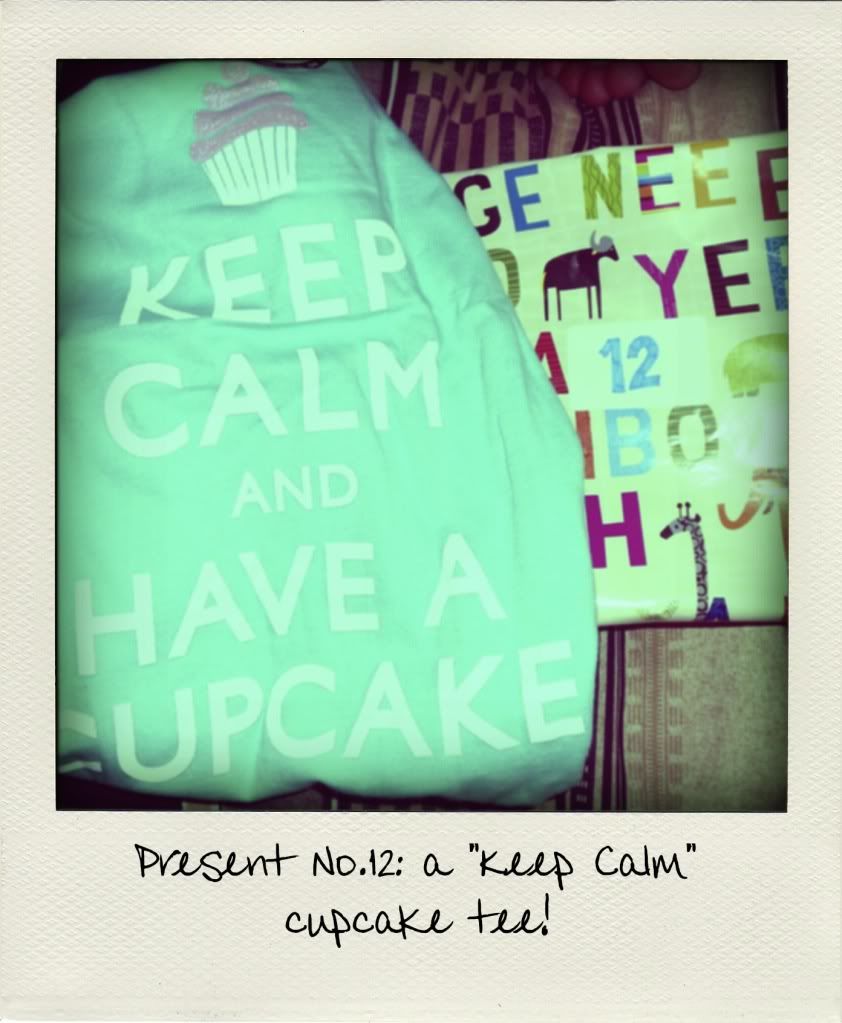 is this not the most beautiful thing your eyes have ever beheld? is it not? i cannot stand its greatness. that is all.
just in case you didn't already know, my favourite animals are penguins. hands down, no competition. if i could have a pet penguin... i would. as it is, i'll settle for having an enormous stuffed penguin, a penguin pendant, a little metal-crafted penguin who sits on my window sill, two pairs of penguin earrings, a penguin on my keychain, a penguin brooch... are you getting the idea? thus, this present basically made me squee with sheer delight. now when it is dark, i can reach for my darling little penguin torch! how much funner will this make my life? lots, i say... lots.
i love roses. and i love hair clips... but most of the time, they do not look awesome in my hair. just a thing. not this one though - not only is it beautiful by itself, but it looks really lovely clipped in my hair! this is such good news, friends. i wore it in my hair on my birthday and it made me feel wonderful :)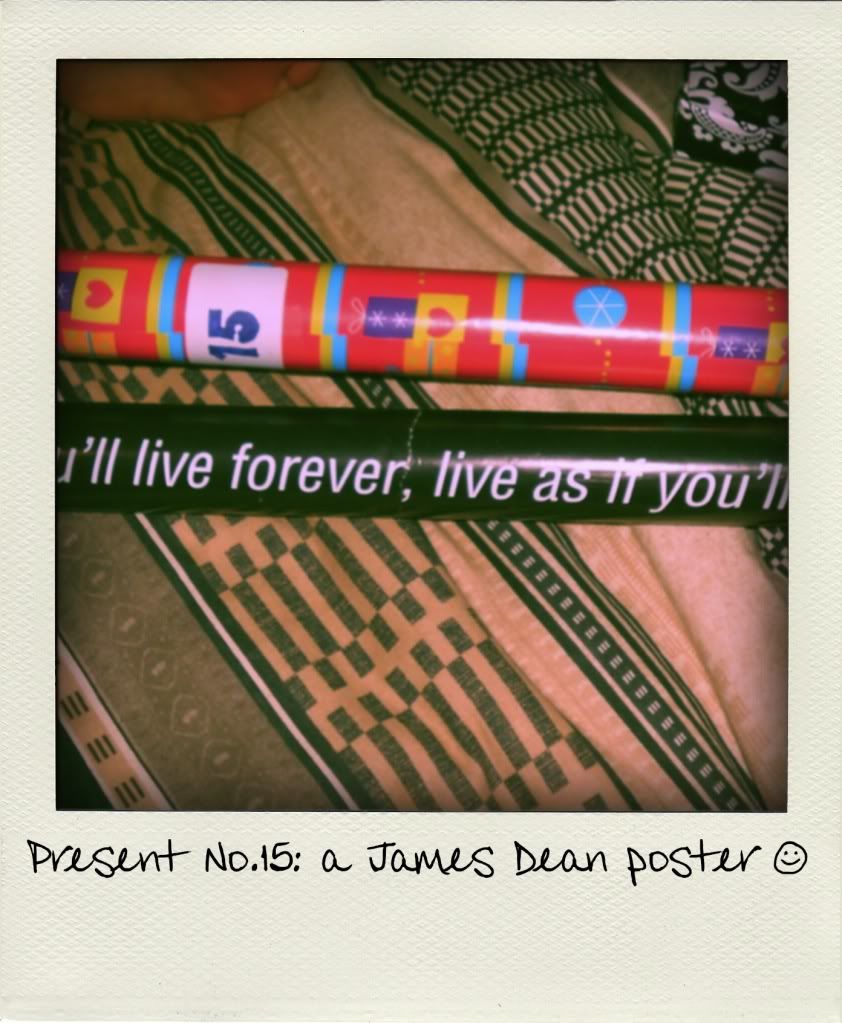 okay, i love all of the gifts i received. but i love this one ESPECIALLY. for the longest time, i've been looking for a James Dean poster - one with his classic quote, "Dream as if you'll live forever, live as if you'll die today." the amount of trouble my sister went into to get me this poster just makes it that much more special - she purchased what was supposedly the last poster in stock, only to find out that it was actually a New Moon poster that had been mislabeled. so she returned to the shop, explained what happened and asked them to trade. turns out the only one they had left was the one in the display case - and she got them to take it out of the case and give it to her! how cool is she?!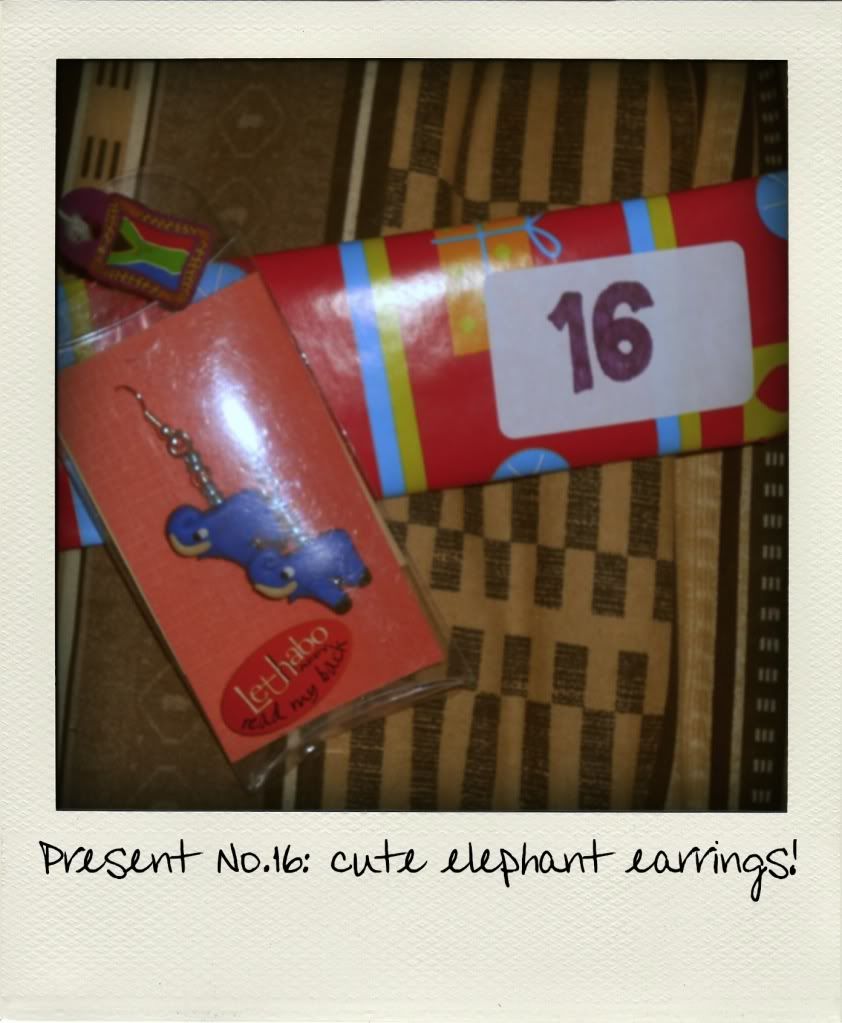 these are too cool for school. because who doesn't want to wear cute cartoony elephants as ear art? they just make me feel happy inside :)
um, hello. best thing ever? i think so. it comes with little cupcake cases, an icing piping kit and a whole bunch of other really cute baking implements! it rocks!
my last gift is really beautiful - a little heart made of stone (i think...). i adore it!
and then, of course...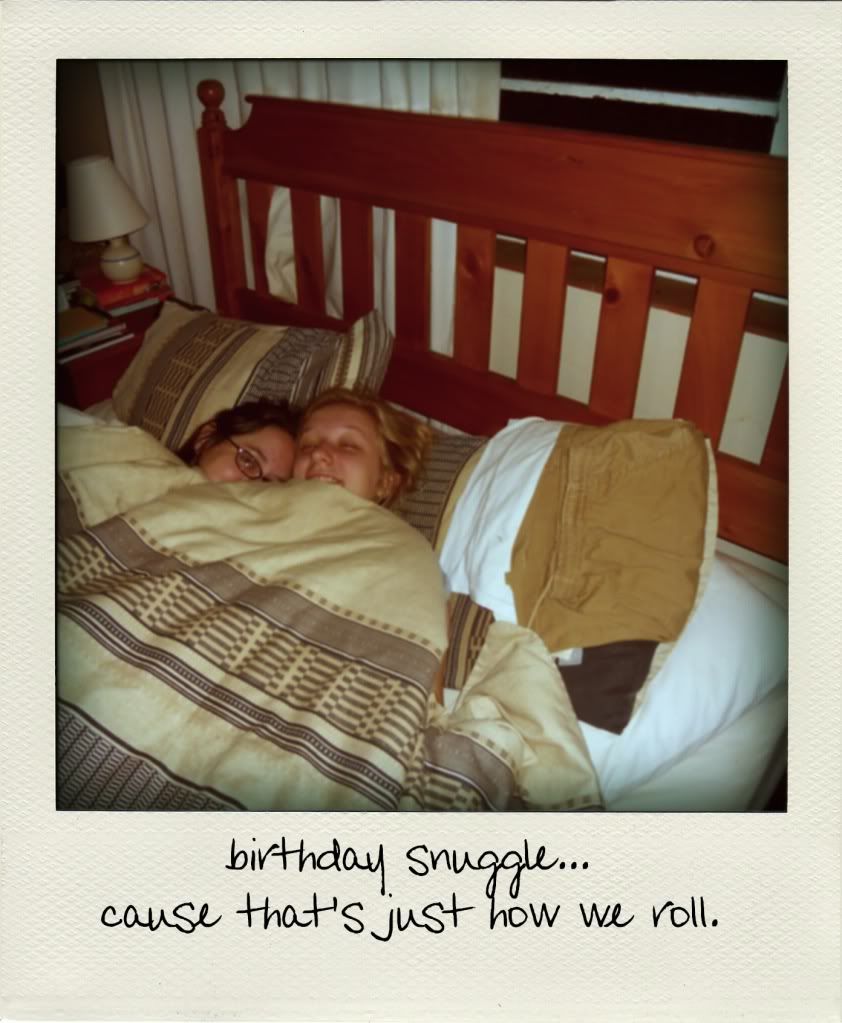 the obligatory snuggle that closes off the gift-opening ceremony ;)